Tips from Intervine Travelers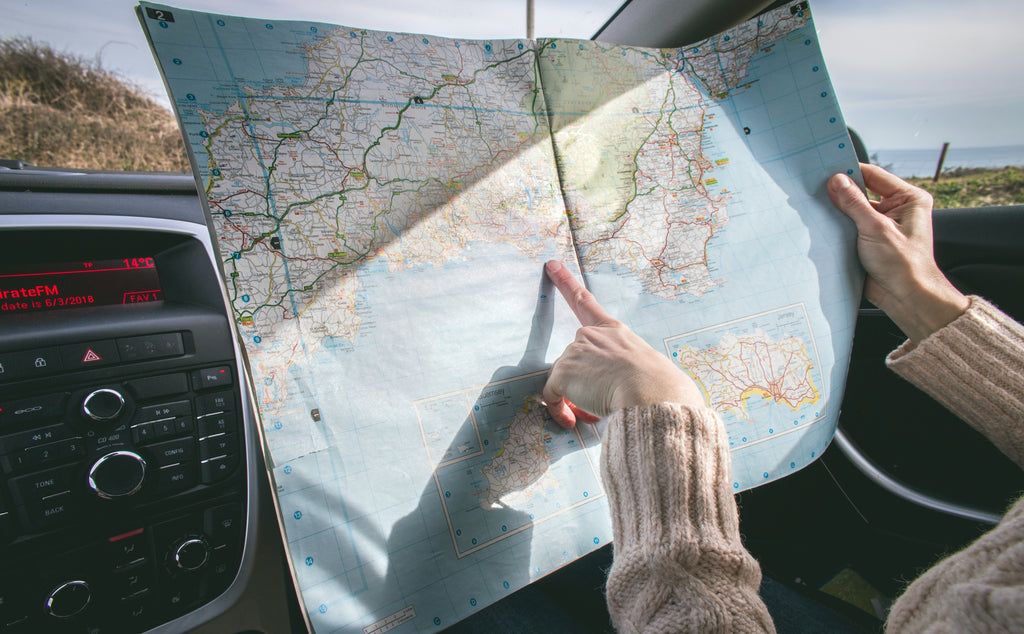 November 23, 2021
"Be prepared" may be the mantra of the Boy Scouts, but this maxim isn't limited to hiking or camping situations, and there may be no circumstance where it is more applicable than prepping for a road trip.
While there is often a spirit of spontaneity around the idea of setting out on the open road, the truth is, it's important to take the time to make sure your car is properly stocked with must-have items in the event of an emergency.
Is it fun to think about? Not really. Is it important to the safety of you and your passengers? Absolutely.
With the holidays approaching, odds are high that you will be opting for road trips to visit friends and loved ones. To ensure you're properly prepared, we've gathered a list of 7 items that should be standard issue in your car before taking off to distant destinations.
A spare tire…that's fully inflated
This may seem like a no-brainer, but you'd be surprised how many people purchase a car and never think about their spare tire until they need it…often years later.
Spare tires are prone to slowly losing air over time, so check the air pressure before taking off. You should also plan to replace the tire altogether if it's over six years old.
Jumper Cables
Think of a set of jumper cables as insurance—you may never need them but, if you do, you'll be awfully glad to have them on hand.
A Basic Set of Tools and Accessories
Keep a toolbox in your car with a few basic necessities like:
A socket and screwdriver set

A fixed-blade knife

A tow strap

A tire pressure gauge

A can of fix-a-flat
A Flashlight
It's important to keep a reliable light source on hand in the event your emergency takes place at night. And even in the daylight, a flashlight can make checking under the hood of your car infinitely easier.
The Guardian 1300XL Tactical Flashlight is the perfect accessory for your car.
Not only can it illuminate up to 300 yards (that's 3 football fields, friends!), it also has an SOS mode that can be used to signal for help.
Emergency Warning Triangles
Warning triangles are inexpensive, but just might save your life in the event of an emergency. These highly reflective signs increase your visibility and warn other drivers of your presence.
First Aid Kit
Keep a first aid kit in your car that contains all the basics. There are a variety of kits on the market, and you don't have to purchase one that is marketed for use in the car (though such kits often contain roadside necessities like jumper cables in addition to the standard first-aid items).
Any kit you purchase should include items like antiseptic wipes, tweezers, bandages, band aids, scissors, tape, gloves, and a cold pack. You may also want to add an emergency blanket if one isn't included.
Cold Weather Items
If you're travelling during harsh winter weather, you may want to add a few items that you don't necessarily need the rest of the year, like:
Ice scraper and/or snow brush for windshields and windows

Cat litter (can be used for traction)

Extra blankets
Let go of the idea that being prepared means you lack spontaneity and wear the badge of a responsible, prepared car owner with pride. With just a few inexpensive necessities, you can ensure you have everything you need for a rollicking…and safe…road trip.
###
References